NAGOYA HELICOPTER SIGHTSEEING TOUR
Will you ..memories of the travel.. enjoy the sky in "Superb view" Nagoya?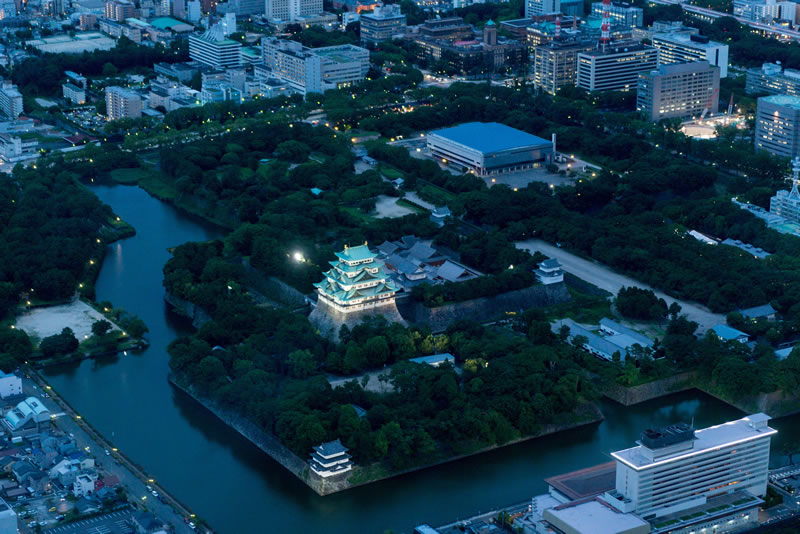 Nagoya Castle tour

Nagoya Airport – Nagoya Castle – Nagoya Station – Sakae – Nagoya Airport
It about 15 Minutes. It is a popular course where the showplace in Nagoya can enjoy.

Charge

¥59,400-(JPY ONLY)
This is a charter flight. It can board 3 persons by one flight. There is no change in service and the charge at night in daytime.
It going to be fun !!
Attention
All tour is charter flight. The taking advantage plan is not set.
Each tour can receive the reservation 1 person.
The sightseeing tour will be made until 8:00PM. The flight after that cannot be executed.
Robinson type R44 helicopter (photograph). It is when changing by the situation of the helicopter.
The course and charge will apply the Nagoya airport to the taking off and landing service. But will be change order the weather situation.
Due to the breakdown of cannot the promise of a safe flight by the weather on that day even if the reservation is gotten.
I will not do service that gives the customer the control stick of the helicopter. (It is not possible to control.)
Reservation
Charter Phone

+81-568-39-2122
Charter Fax

+81-568-39-0818
Reception time:daytime only
Places of interest
Nagoya Castle
Building that can be called symbol of Nagoya in old times fortified with Ieyasu Tokugawa in 1609.
Great castle called 3 person in Japan castle.
Especially, the fabulous dolphinlike fish of money installed in the castle tower part becomes not only the castle but also a symbol of Nagoya.
It is specified for national important cultural properties.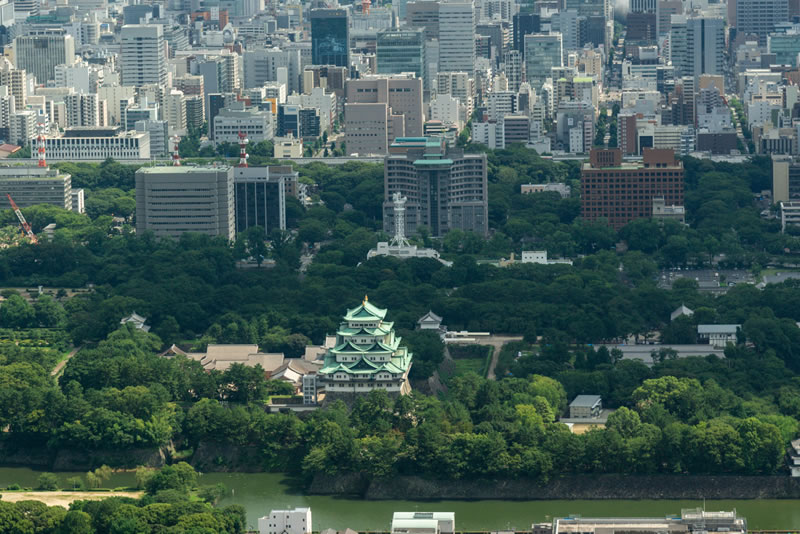 Nagoya station
Nagoya Station is a main station of the Nagoya, All trains and a conventional line special expresses etc. of Tokaido Shinkansen stop. It is the maximum terminal station in the Chubu region.
Moreover, it is a business street that builts like surrounding Nagoya Station the cluster of high-rise buildings and queues up.
Especially, the Guinness recognition is done as the highest building in the world as for "Central tower" at the center. The light of the building at night ..town.. becomes a shining on superb view.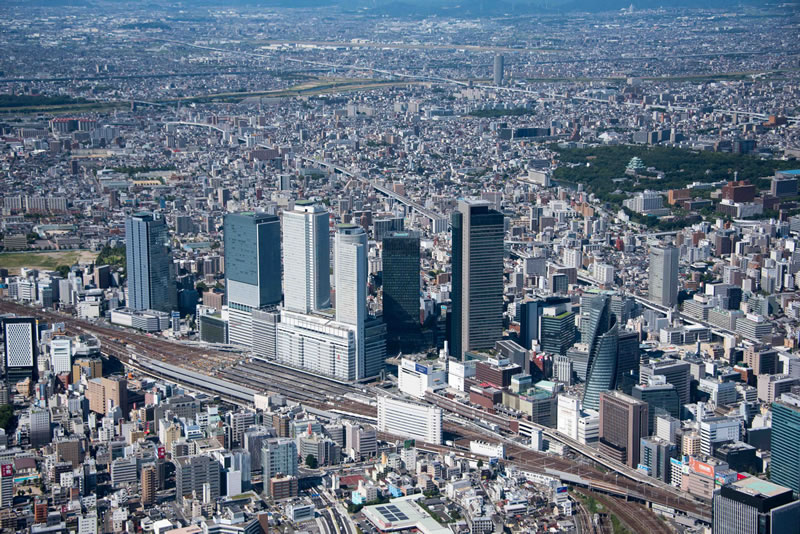 Sakae
Sakae is the big Apple of the Nagoya.
The town extends here around the Nagoya television tower that is the consolidating electric wave tower completed first in Japan.
There are trees and a river and a pond, too and it is familiar in daytime as the oasis in Nagoya.
Moreover, the town is decorated with a lot of illuminations at night and the night view seen from the helicopter becomes special.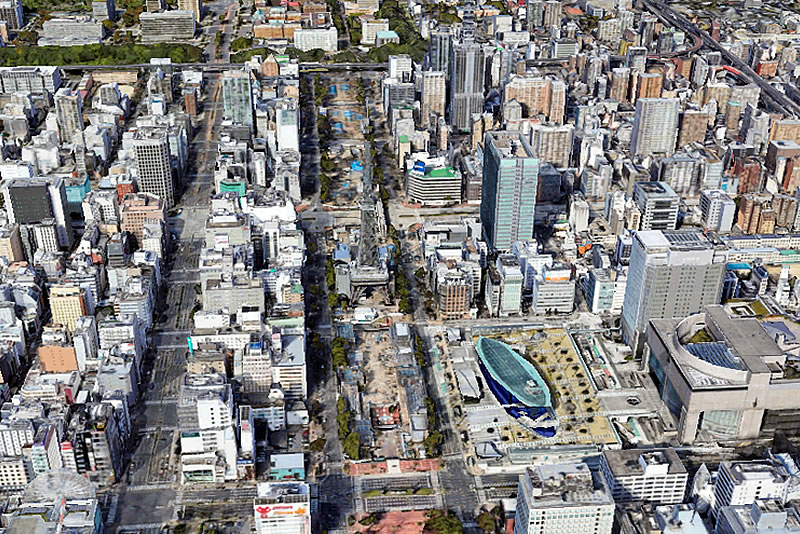 Nagoya dome
The base place of pennant chasers "Chunichi Dragons" that assumes Nagoya completed in 1997 to be franchise.
A worldwide artist does the concert live because Nagoya dome has 40,000 capacity and very wide stadiums, and the sports event of the American football etc. is held.